Shaping a new branch of TV from the ground up.
Gathering these services and offerings in one location required a major overhaul of our user experience, because everything from the user interface to the On Demand logo needed to be reimagined. Once we created our new identity and developed the product, we worked with the programming, retention, and product teams within DISH to develop marketing outreach as well as customer education and support elements.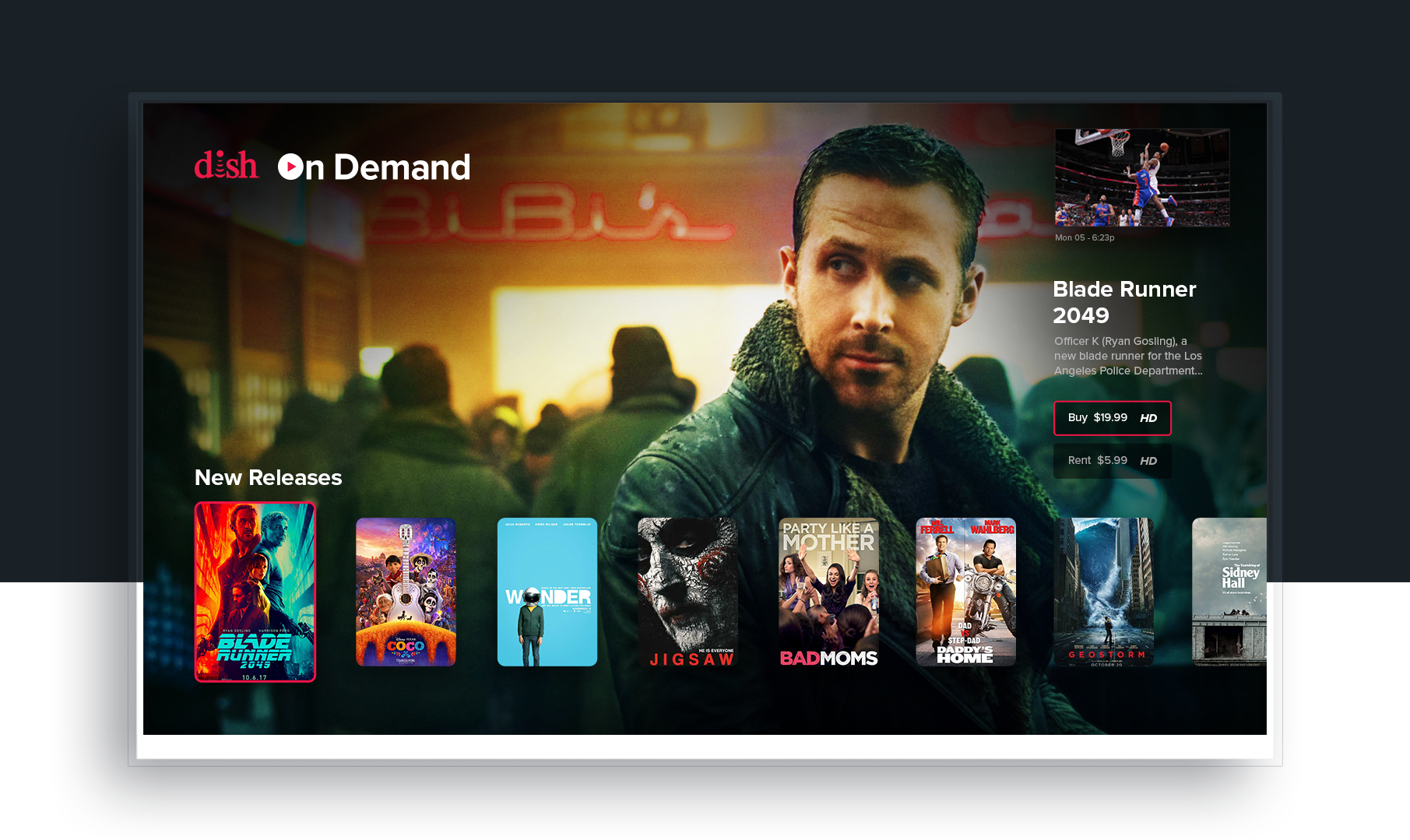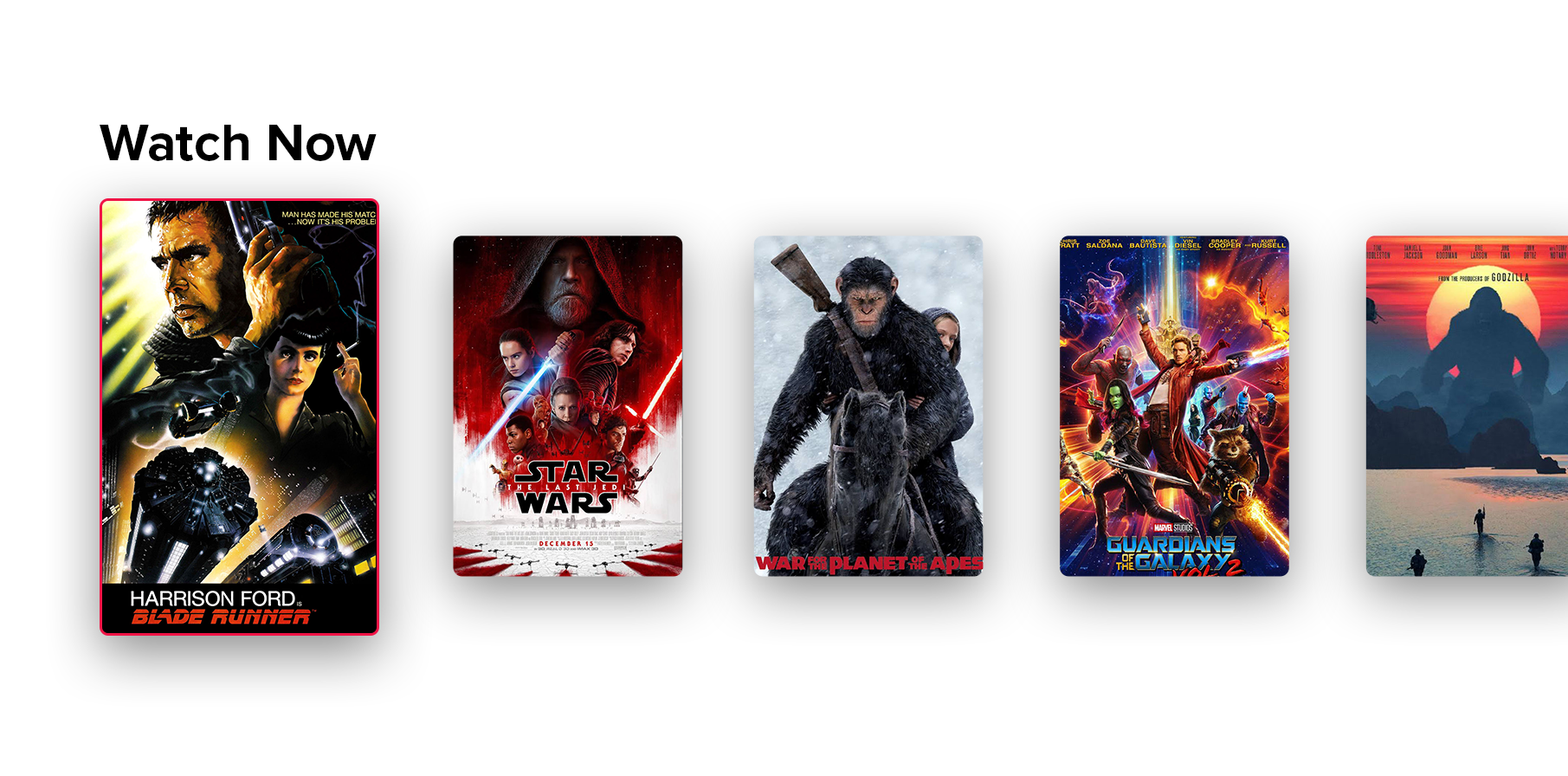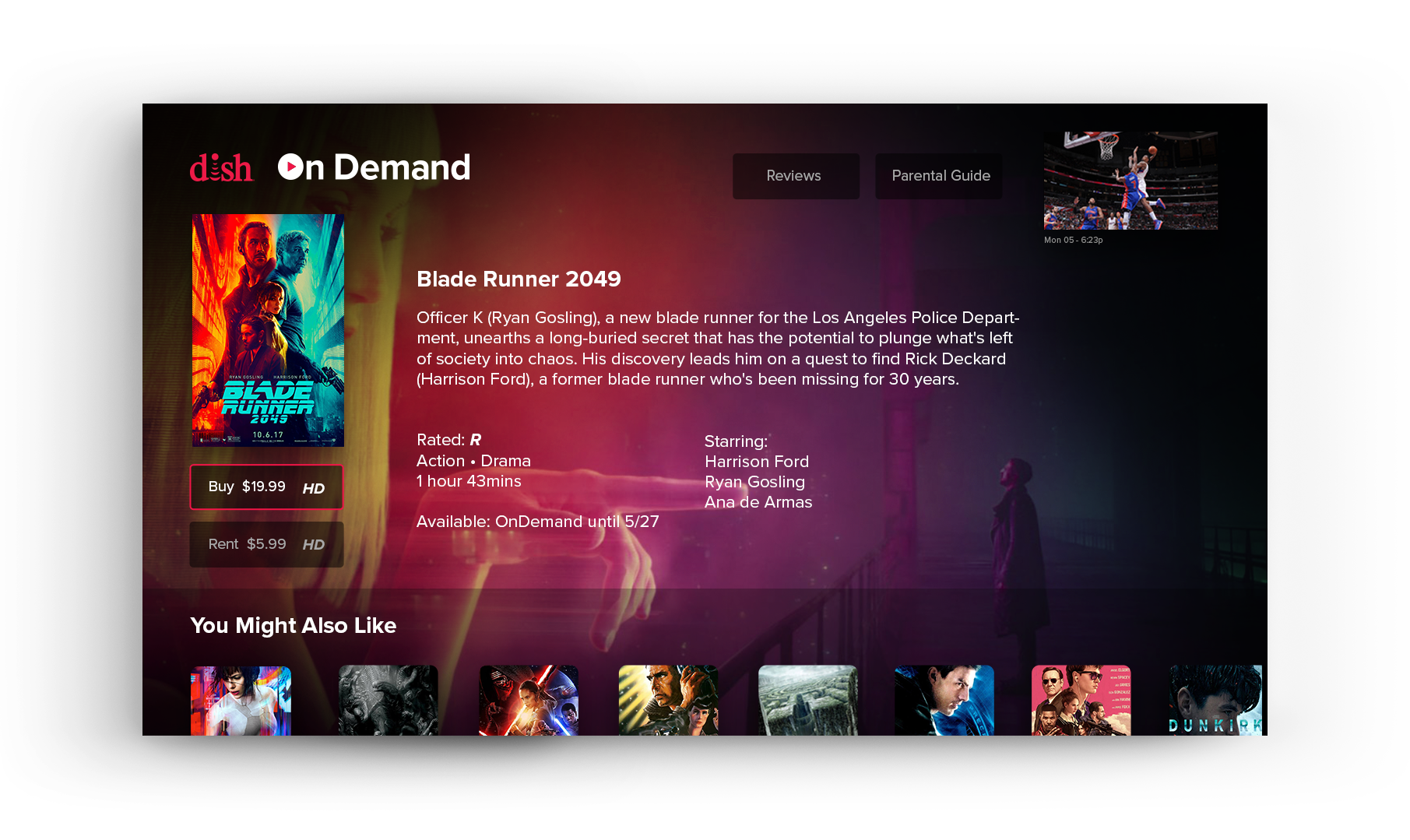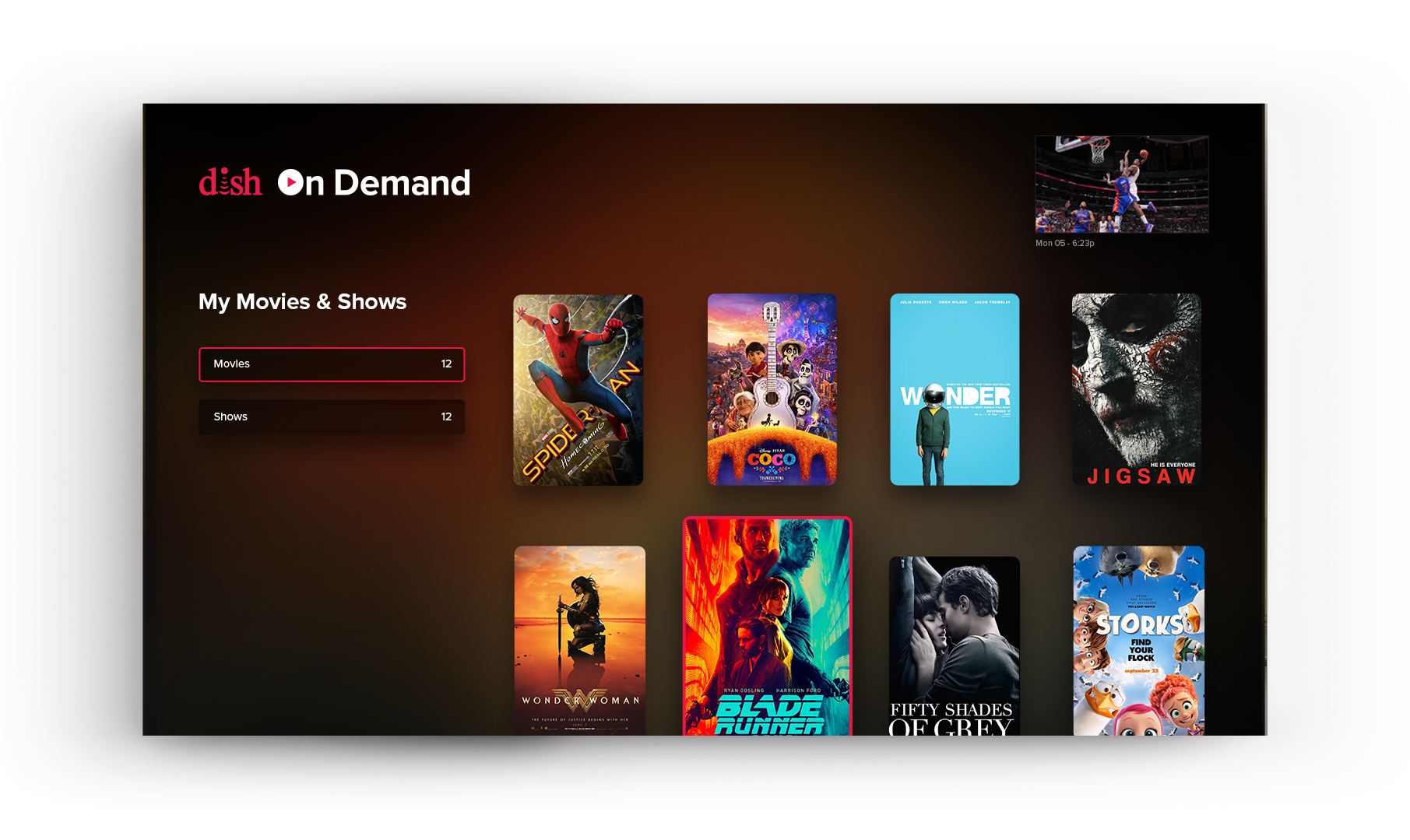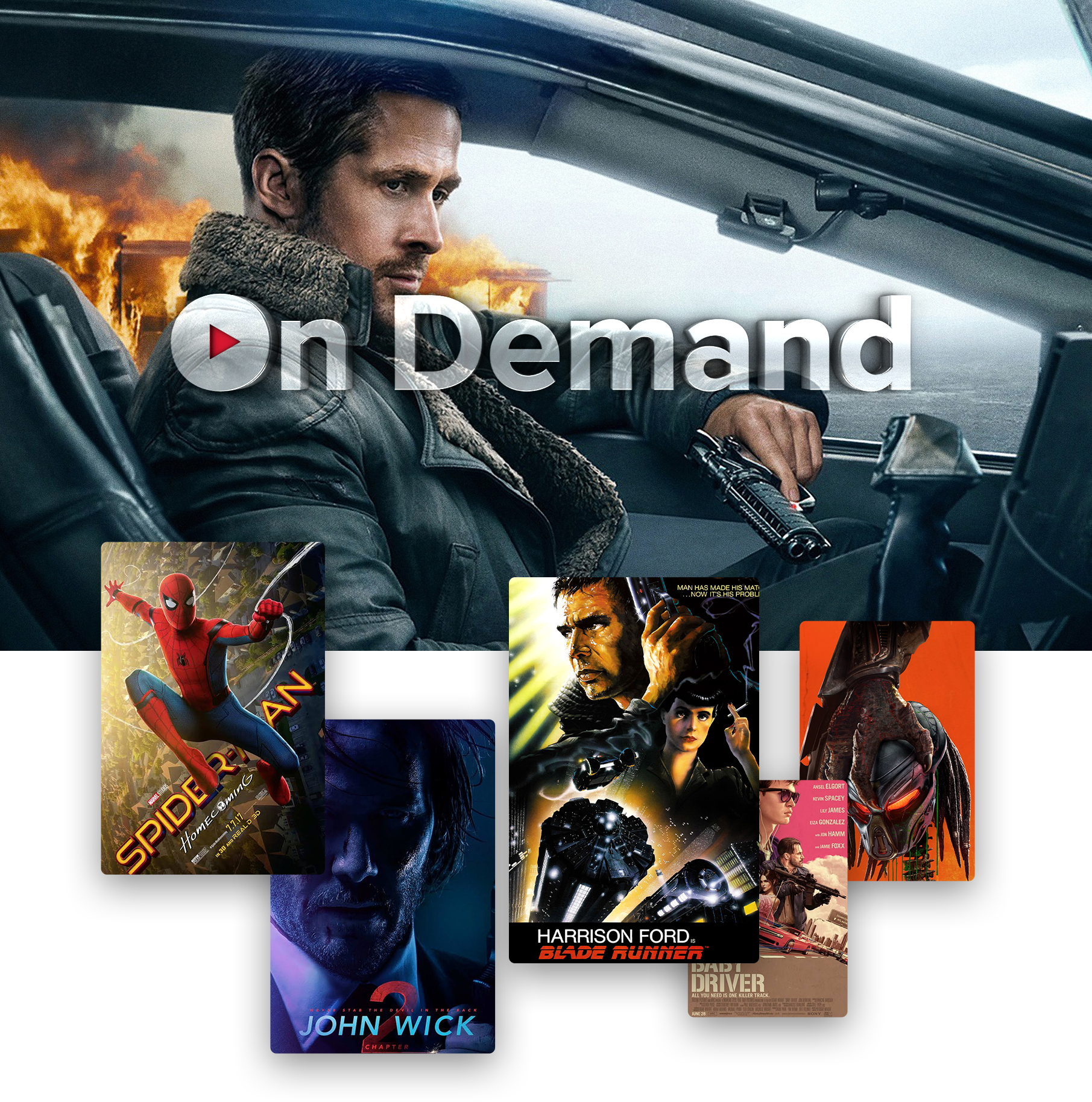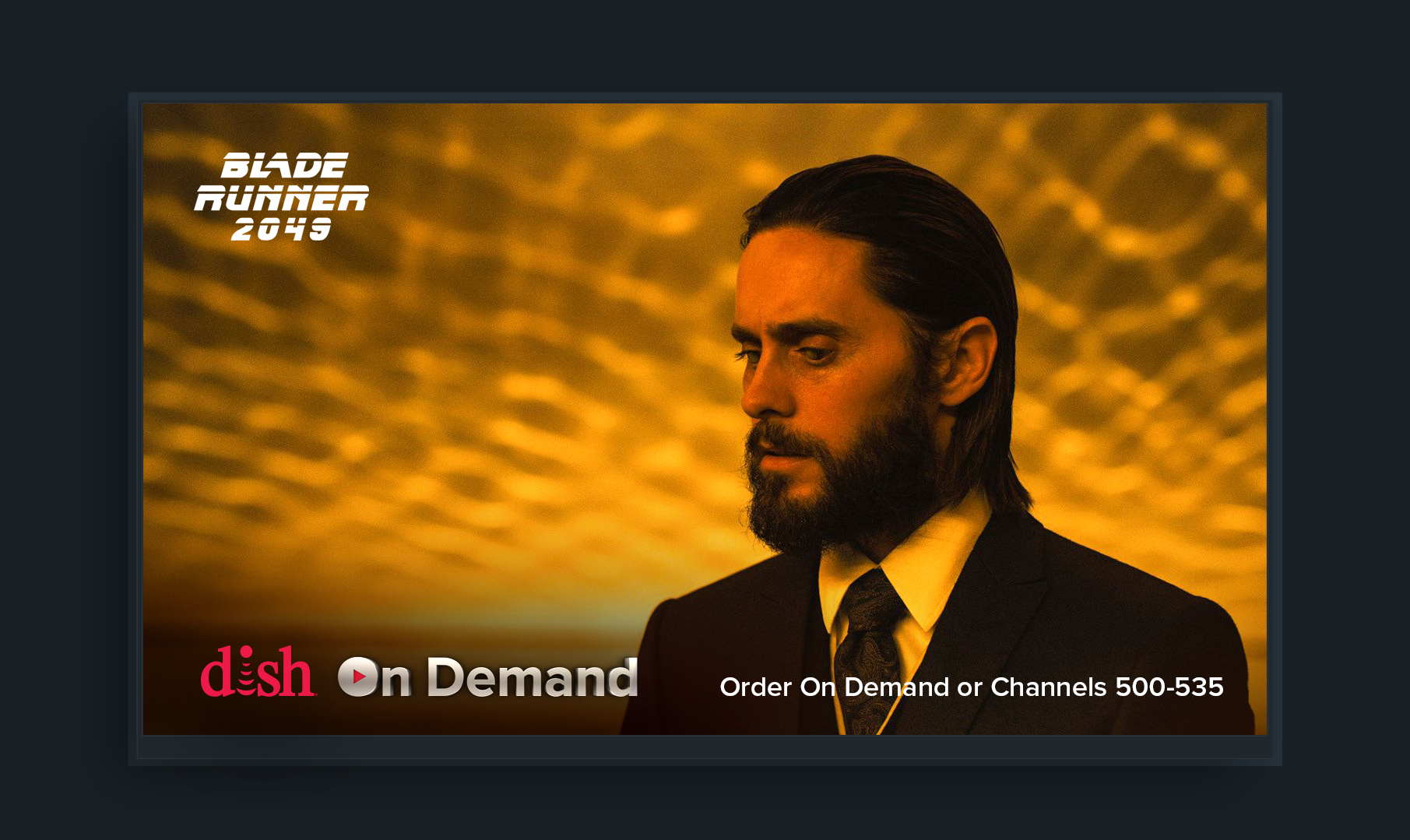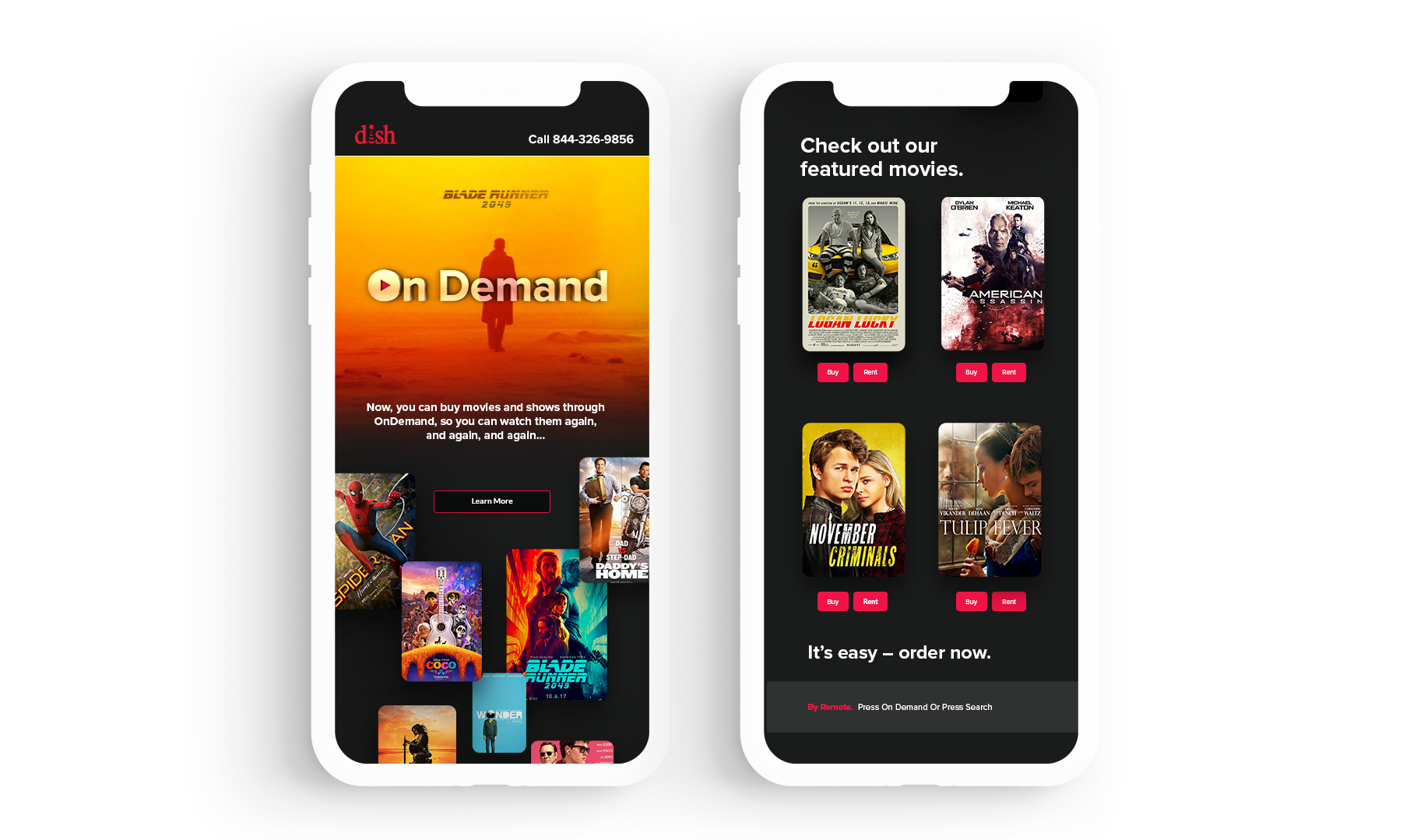 On Demand has yet to officially launch, but we created an experiential campaign and event materials to unveil the new identity to DISH retailers and partners at the 2018 Team Summit. The reveal was a huge success and everyone loved the idea of a modern On Demand experience our customers can finally enjoy.